We've all heard of distance learning, and some of us might think of the correspondence course which consists of a package of material and a formal 'good luck' from the educator, but today, distance learning has evolved far beyond the hands off approach. Technology and changing lifestyles have brought about a new age of distance learning that continually gains in popularity.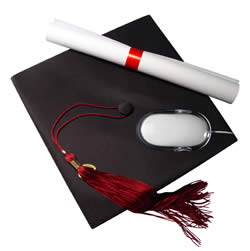 One of the biggest proponents of distance learning in the UK is the OU or Open University. This university dedicates itself to distance learning and with more than 180,000 students learning from home, they have succeeded in opening up distance learning in a whole new way.
We can safely call Open University a high end distance learning program. They pride themselves on "supported open learning" which includes a host of aids, check ups, and resources for their students.
Open University offers online tutor groups, weekly tutor-checked assignments, and collaborative projects with other students in the same area. Unlike many distance learning programs, the student really feels like he or she is part of a collaborative learning experience, rather than having only themselves to rely on for studying and no real help.
Distance learning isn't for everyone. Even with all the support Open University boasts, such programs require an enormous amount of self-discipline and motivation, not to mention that they go out of their way to omit the college lifestyle, including friends, campus life, and social atmosphere.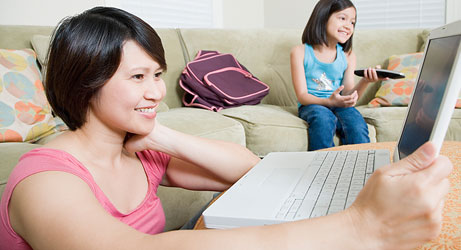 If you are interested in the campus experience, distance learning probably isn't for you. On the other hand, people already established in life, with a job, and have family responsibilities, often prefer distance learning since it allows the student to learn at their own pace.
The biggest thing to remember about distance learning is that the programs vary significantly and students can find everything from graduate degrees to masters and postgraduate degrees in dozens of disciplines. With today's amazing online technology and endless educational resources distance learning has opened a lot of doors for all types of students from all over the globe.