International students planning to study abroad in England, or elsewhere in the United Kingdom, are generally required to pass the Test of English as a Foreign Language (TOEFL) if they are not native English speakers. The TOEFL is composed of different sections that measure a student's ability to use and understand written and spoken English and is used to gauge how well the student will be able to perform in an English-speaking university environment.

The listening portion of the TOEFL is used to determine your ability to comprehend spoken English. There are numerous preparation possibilities to prepare for this section of the test, many of which are both educational and enjoyable.
Here are five things you can do to prepare to pass the TOEFL listening section:
1. Watch movies and television episodes in English. This is an enjoyable way to hone your English-language listening skills while learning to pick up on the emotion and tone as each character speaks. Movies and television shows use conversational English in a casual setting, and allow you to be entertained by the storyline as you learn. There are a number of websites offering free movies and television programs online, such as Hulu at www.hulu.com.
2. Listen to the radio, podcasts, newscasts, speeches and lectures. All of these are available online at websites like www.bbc.co.uk/radio, www.npr.org and www.cnn.com, or through a simple online search.
3. Listen to CDs and audio books. Music, lectures, speeches and entire books are readily available online, in libraries and at bookstores. Download MP3 files, or purchase CDs, and listen to books, songs or lectures while walking, riding the bus or exercising.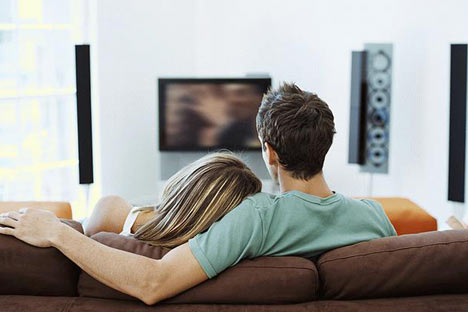 4. Take listening practice tests. The official TOEFL website, www.ets.org/toefl, has practice tests available. You can also find a number of practice tests by conducting a search on www.youtube.com.
5. Pair up with an English-speaking friend. If you have friends who speak English, ask them to practice speaking English with you whenever you are hanging out. If you do not have an English-speaking friend, you could consider hiring a conversational English tutor, or seeking out people who speak English where you live.
The TOEFL can sometimes feel like an insurmountable challenge, but with proper preparation and practice, you will have no trouble passing this exam and completing this important step towards your international education.