Online education is becoming more and more popular. We live in a new age where people are busier and busier and also where the Internet has become a major piece of people's lives.
People use the Internet for everything from paying bills to making friends to finding jobs and careers. Thus, if you want a convenient way to pursue a degree, you should definitely look into an online education.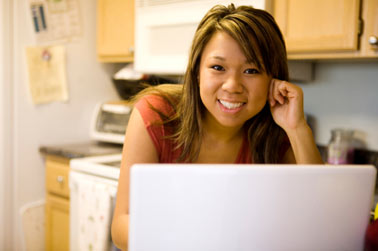 People work longer hours than in the past and may even work more than one job. Online education is a good because people can fit it into their schedules. This makes an education available to more people, especially those who have problems fitting traditional classroom educations into their hectic lives.
Online education allows people the chance to receive additional training without quitting their day jobs. This level of flexibility makes a lot of sense: a person may already have some training or even a degree, but businesses are always changing and require new skills. This is a way to ensure that people stay up to date and can keep up with the changing world.
Additionally, another great benefit for online education is that it allows a person to test-drive a number of subjects. Gone is the pressure of enrolling full-time or even part-time in an institution or higher learning. Instead, a person can take a class or two to feel out a subject or see if returning to school is right for them.
Because a person can pursue a degree or class from anywhere in the world and can tailor the class to their schedule, it makes an education that much more possible. You can't beat this kind of flexibility, especially in today's day and age. The popularity of online education will only increase with time.