If you are a student wishing to study and stay in the United Kingdom, then you need to fill out an IM2A Visa application form. This form is available for free at the British Embassy or local British Consulate. The IM2A form should be filled out and submitted along with the application fee, two passport-sized photographs (not more than six months old) and your current passport. More information about how you can obtain and fill out the IM2A Visa application is available online at the UK Foreign and Commonwealth Office website, at http://www.fco.gov.uk.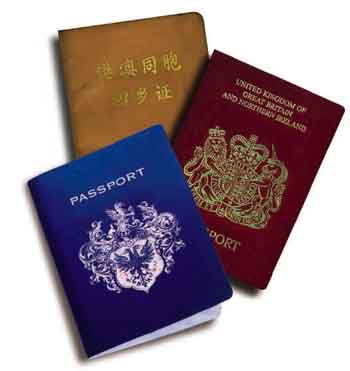 To qualify for student status, you must fulfill the following qualifications:

Intend to study at a public college or university, or an accredited private school.

Enroll in a full-time course of study leading to a degree, or a series of courses involving at least 15 hours of study per week.
Be able to pay for the courses of study and for the support of your husband, wife, and/or children (if accompanying you) without having to work in the UK or collect public funds.
Not work in the UK unless you are accepted to a program of study lasting over six months. If you do work, the work can be only part-time, or full-time during vacations.
You must leave the UK at the conclusion of your studies.
Other items that might be required during the application process are:
 A letter of acceptance from the college, university, or school. The letter should also state that you have been admitted for full-time study, how long your courses will last, and what level of English proficiency is required to attend these courses.
Evidence of your ability to pay for the schooling and for personal support. Additionally, if you are bringing a spouse or children, proof of financial support will be required for these family members.
Proof of accommodation. This is not required for an unaccompanied student, but is required if you are bringing a spouse or children.

You will most likely be interviewed as part of the application process, so come prepared with answers to the following questions:
What are your study plans, and are they genuine and feasible?
How will your course of study help your career?
How do you plan to support yourself and (possibly) your spouse and children during the time of study?
What will you do with your degree upon returning to your home country?
By preparing these documents and answers, your student Visa application process will go much more smoothly.