Regardless of where you completed your undergraduate studies, obtaining a postgraduate education in England, or elsewhere in the UK, is a solid educational choice that will increase your employment opportunities and earning potential. UK postgraduate certificates, diplomas and degrees are recognized and respected around the world and partaking in postgraduate programs in the UK provides you with extensive educational opportunities both in- and outside of the classroom.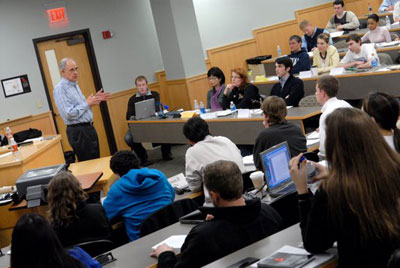 There are two basic types of postgraduate programs available, which are taught courses and research, with flexible program options that include full time, part time and distance learning. Students who choose to participate in postgraduate programs can choose between courses of study that result in a postgraduate certificate (PG Cert) or a postgraduate diploma (PG Dip), as well as a range of master and doctoral degrees.
Postgraduate certificate and diploma programs are generally easier to get into, quicker to complete and less intensive than postgraduate degree programs that confer master or doctoral degrees. Of course, the prestige and exceptional education that comes with the conferral of a UK master or doctoral degree are well worth the additional effort.
When applying for a postgraduate program you will submit an application packet to the university you wish to attend, which will need to include transcripts for your undergraduate work, academic references, and a supporting statement or research proposal, depending on the type of postgraduate program. Applications are generally due about a year prior to the program's commencement date, which is typically September or October each year.
Here are five reasons you should consider post graduate schooling in England, or elsewhere in the UK: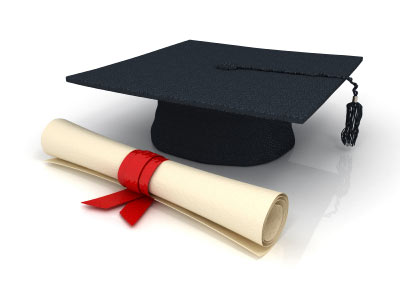 1. Accredited postgraduate degree granting institutions undergo rigorous assessment and must meet high standards to maintain this prestigious status; therefore, you can be assured that you will receive a topnotch education.
2. UK postgraduate degrees are recognized and revered around the world and can improve your career opportunities and your status in your chosen field.
3. UK postgraduate degrees provide specialized education to advance your skills and knowledge in your area of study.
4. The UK offers plentiful opportunities for a rich historical and cultural education outside of the classroom.
5. With the wide range of range of postgraduate certificate, diploma and degree programs offered at UK universities, you are sure to find a program that meets your needs.
Further your education and enhance your employment opportunities and income potential by earning a prestigious postgraduate degree from a UK institution. Students who choose to complete their postgraduate studies in the UK receive a comprehensive education inside and outside of the classroom, and are provided with a multitude of opportunities for personal and professional growth.