When traveling abroad staying in youth hostels is an exciting and memorable experience. Hostels provide inexpensive accommodations with the added bonus of meeting and learning from other travelers. However, staying in a hostel is a different experience than staying in a traditional hotel. Here are a few tips and tricks to make your stay in a hostel an unforgettable experience.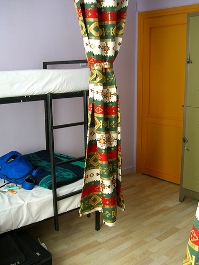 1. Book Your Stay In Advance
While many travelers like the freedom of coming and going as they please from one destination to another, it is important to book your stay in a hostel as far in advance as possible. Popular hostels book up early, especially in the high season or during special events. Don't be left sleeping at the train station hoping a spot opens up at the hostel.
2. Pick a Great Location
When traveling to a new city it is important to pick a hostel that is centrally located. Sometimes hostels can be located outside the city and require bus or train rides to get to the city. If you are unsure of your hostels location locate it on a map before you book it.
3. Come Prepared
Unlike hotels, many hostels don't provide sheets and bedding and if they do it is usually at a premium price. Packing a sleep sac, pillow cases, or a sleeping bag will ensure that you have a clean place to sleep. Most hostels are more like dormitories than hotel rooms so you will be sharing a room and bathroom with strangers. Bring a robe, flip flops to wear in the shower, and the toiletries you will need for your stay.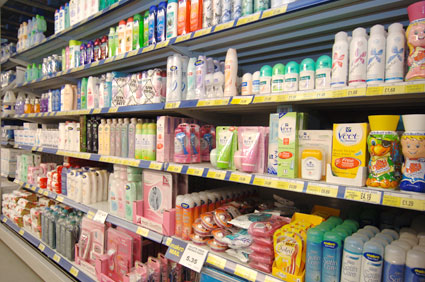 4. Security is Important
Most people staying at hostels are friendly and honest. However, it only takes one dishonest person to ruin your stay. Almost every hostel has a locker system, use the lockers to store all of your valuables and make sure you don't fall asleep without securing your stuff. It is a good idea to bring a small combination lock with you on your stay. If you purchase a lock that uses a key the key can always be stolen when you are sleeping.
5. Obey Curfew
Hostels are often run by one or two people and those people need to sleep. This is why many youth hostels have curfews. This means if you show up late back to your hostel in the evening you could be locked out. It is a good idea to ask around the hostel about a curfew before you head out for the night.
Remember, the key to any successful trip is planning and flexibility. Be open to trying new experiences and meeting the other travelers in your hostel. The people you meet at your hostel could end up being life long friends or simply your guide to the best pubs in the city. Most importantly, be safe and have fun.