The type of transportation that works best for you depends largely on your location within the UK and the options that are available. For example, students in London will undoubtedly find themselves on the Tube, whereas students who are studying in the countryside or in smaller towns will likely take the rail for long excursions and use a bicycle or buses for shorter jaunts.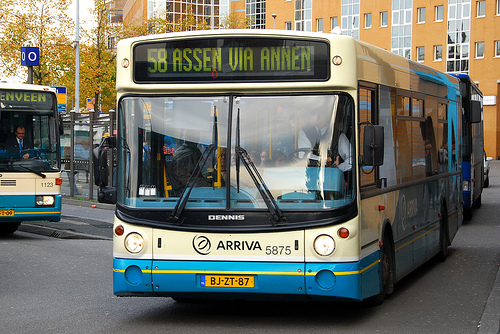 Students will find that most cities and towns in the UK are well-planned and allow for easy access to shops and entertainment that can be reached by walking or on a bicycle. For longer journeys, the UK's well-designed public transportation system offers extensive transportation networks for affordable travel.
Taxis are widely available throughout the UK and offer a convenient option for quick rides to school or home; however, taxi fares are considerably higher than public transportation rates and should be used sparingly by students on a budget. Taxi fares are generally determined by the length of the ride, the taxi speed and even the time of day, so keep in mind that the same trip between school and home may cost £5.20 on Monday morning, but £9.20 on Friday night.
However, while taxis might not be the most cost-effective method for daily travel, they are a great way to ensure a safe ride home after a night at the pub or a late night study session, so it's a good idea to keep the number of a local taxi company on your mobile phone or in your billfold. If you are studying in the London area, be sure to keep London's Cabwise service in mind for anytime you need a taxi. By texting HOME to 60835*, you will receive a text with numbers for taxi services in the area you are texting from.
Many metropolitan areas offer public transportation passes with special student discounts, which makes getting around while studying in the UK much more affordable and convenient. For example, in the greater London area weekly, monthly and annual Travel cards and Bus & Tram Passes provide easy access to public transportation.
Prices vary depending on zones and which form of public transportation you will be using, but as an example, an annual Student Rate Bus & Tram Pass is £384 and includes all trams and the London bus network, both within and outside of Greater London.
Students in the greater London area will find all of the public transportation information they will ever need on the Transport for London website (www.tfl.gov.uk) where they will have access to:
• Online interactive journey planners to assist you in planning your route using public transportation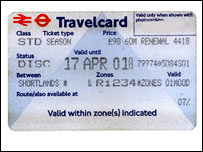 • Fare schedules for taxis
• Fare schedules for Travel cards (daily, weekly, monthly and annual passes)
• Bus & Tram Pass information
• Printable maps and schedules for the Tube, buses, Docklands Light Rail, riverboats, trams and rail
• Information about walking and walking routes
• Cycling information including recommended routes and cycling safety tips
• Tube and Docklands Light Rail safety tips
• Accessibility information for users with disabilities
• Live travel updates regarding delays and other transportation issues
Public transportation is a safe, affordable travel method for students studying in the UK. A well-designed expansive network of rails, trams and buses ensures that students have easy access to anywhere they need, or want, to go. From simple rides to school, to excursions to historical landmarks, public transportation provides students with affordable travel options to meet their needs.